Best Screen Recording Software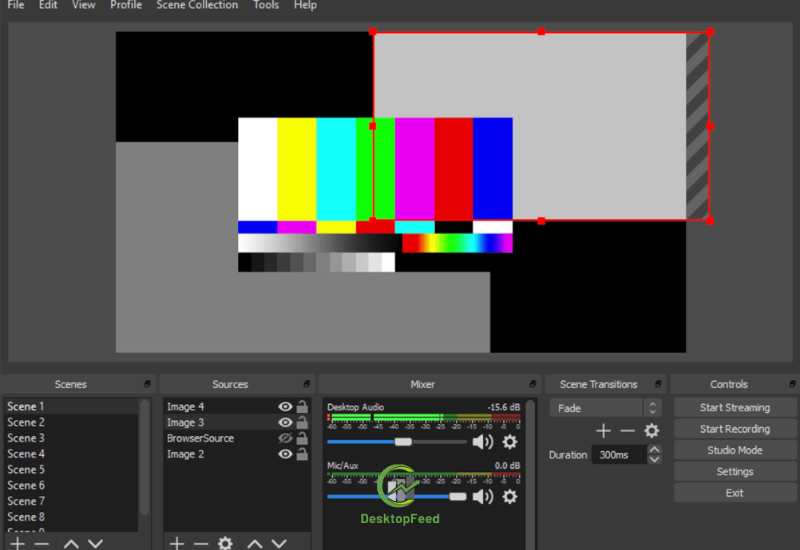 When it comes to Screen Recording Software there are a number of choices. These include Claquette, Free Cam, Filmora Scrn, and ClickUp. However, there are some differences between these programs, and it is important to know exactly what you want in a screen recorder. The best screen recording software is not necessarily the cheapest.
ClickUp
If you're in the market for screen recording software ClickUp is a good choice. This program offers many features that make it easy to create screen recordings, including the ability to record voice and add annotations. This makes it easy for you to communicate ideas and concepts to your team. In addition to screen recording, ClickUp also allows you to share your recordings with other people. Its integrated chat system makes it easy for you to engage with coworkers on different time zones.
ClickUp's time-tracking feature lets you view how long you've spent on a task. It also lets you track time and create an invoice. This feature is available in the desktop, mobile, and browser extension versions. It helps you stay within budget, track time, and meet deadlines. It integrates with ClickUp's task management feature to ensure accurate time tracking.
ClickUp also boasts outstanding collaboration features that make it an ideal choice for teams of all sizes. It lets you collaborate with team members using chat, email, and documents. You can also tag users and make comments, as well as view updates in real time. Moreover, you can customize your dashboard and add over 50 widgets.
Claquette
Claquette is a free screen recording software for Macs that allows you to record your screen and webcam. It also allows you to trim and crop your files. The software is easy to use and can even record your iPhone screen. It also supports most file formats, making it ideal for making videos. Whether you are creating a tutorial or a video to share with friends, Claquette can make the job easier.
Claquette is a Mac screen recording software that lets you record both the screen and the audio that is on it. It also offers the option to export your movie in several formats, including Apple Motion and other video formats. Claquette also allows you to record audio and video from separate devices, making it an ideal companion for capturing presentations.
In addition to screen recording, Claquette lets you edit and resize videos for social media platforms. It is fully native to Mac and uses the latest technology. You can export movies as a Final Cut Pro X or Motion 5 project. And with its screen recording features, you can use the software to create interactive animated GIFs for a variety of use cases.
Free Cam
Whether you need to create a presentation, record a webinar, or narrate a business call, screen recording software can come in handy. Some of the most popular screen recording software packages are free, while others are surprisingly inexpensive. However, many users seek a more high-end experience than free screen recorders can provide.
Free screen recording software is available for many platforms. You can record basic screen activity, use microphones, and add royalty-free music. These applications should meet your basic recording needs, and you can even upload them to social media sites. But remember that some features can be a bit limiting – for example, some free screen recording software will only allow you to record 15 minutes of screen activity.
Many free screen recording software programs offer additional features that other paid programs lack. For example, some will let you record your webcam and adjust the volume. Moreover, some will let you adjust the duration of your screen recordings, as well as the start and end times. Other features include editing options and screen annotations.
Filmora Scrn
If you're looking for the best screen recording software, Wondershare Filmora Scrn is a solid choice. It's a free download that can act as a video editor, capture a region of your screen, or record the entire screen. The software has an intuitive interface and provides options for both amateur and professional video editors. This program's features make it a good choice for gamers and casual users alike. It supports 120 FPS recording and picture-in-picture recording. It's also compatible with free video editors, which makes it an excellent choice for anyone looking to capture screen video.
Other features of Filmora Scrn are its ease of use and its ability to record multiple video sources at once. This software also has multiple encoding options, including H.264 and FastJPG, and you can choose the video quality and output file size. It's easy to use and comes with a comprehensive tutorial to get you started.
Filmora Scrn also features markers, which let you identify key moments in your video. This feature is not available with most screen recording software. The software can also record audio.
Also Read: Is Codfreezone a Scam?
OBS Studio
If you're looking for the best screen recording software for Android devices, then you should download OBS Studio from the Google Play store. However, keep in mind that you need to install OBS before you can start recording. Otherwise, the screen recording process might be affected by bottlenecks or glitches. Also, keep in mind that there are some Android devices that have built-in screen recorders. OBS Studio comes with a Video panel where you can easily adjust video settings, such as resolution and FPS. Capture also lets you select the output size and output quality. When you're done, simply select Finish.
With OBS Studio, you can create high-quality screen recordings, as well as record audio. The program is also user-friendly and works with different operating systems. Furthermore, you can customize it to suit your needs. Another feature of OBS Studio is the ability to record audio from multiple sources, such as a microphone or webcam. This makes OBS Studio an excellent choice for beginners.
The interface is a vital part of any screen recording software. It must be easy to use or you'll be discouraged from using it. A good interface prioritizes user experience, and the interface should not be confusing or cluttered. An unorganized layout can hide useful features. "Screen Recording Software"
ShareX
ShareX is an easy-to-use screen recording software that records your screen with ease. The program can be configured in several ways, including setting the FPS (frames per second) and the duration of the recording. The program also offers cloud storage sharing options, an annotation feature, and more. In addition to screen capture, ShareX allows you to record audio.
It also includes a Quick Reference mode that allows you to capture important details from your computer screen. Just hold Shift + Print Screen to quickly reference a part of the screen. You can also use the ShareX software to record a video on your webcam. Using this feature, you can share your screen recording to social media and YouTube channels, enabling you to post it anywhere on the web.
ShareX is an open-source screen recording software program that works on Windows systems. Its source code is located on the GitHub code-sharing website. The program is free to use and has no advertisements. Users can capture the entire screen or specific areas, and save the recording in several file formats. It also supports many different URL sharing services. Users can also add watermarks to their videos, use custom colors, or detect text.
TinyTake
TinyTake screen recording software is one of the best available options for screen recording. It captures images from your PC screen and enables you to add comments and other useful features. It also comes with an integrated cloud gallery, making it easy to share recorded videos. This screen recorder is a great choice for casual users.
TinyTake is free to download and use. It allows you to record videos up to 120 minutes long. It can capture your entire screen, or just a specific area. You can change the hot key combinations to suit your needs. This screen recording software is compatible with both Mac and Windows systems. It is easy to use, with a simple right-click on the screen to launch the app and then selecting "Capture video".
TinyTake is free and is designed for Mac and Windows users. It supports different recording modes and features an annotation feature, as well as free online storage of up to 2GB. You can also create a user account and use a hotkey to record videos faster. It requires a minimum of 4GB of RAM and a Windows or Mac operating system.
For More Articles: Desktopfeed.com