Top Must-Haves in an Educational App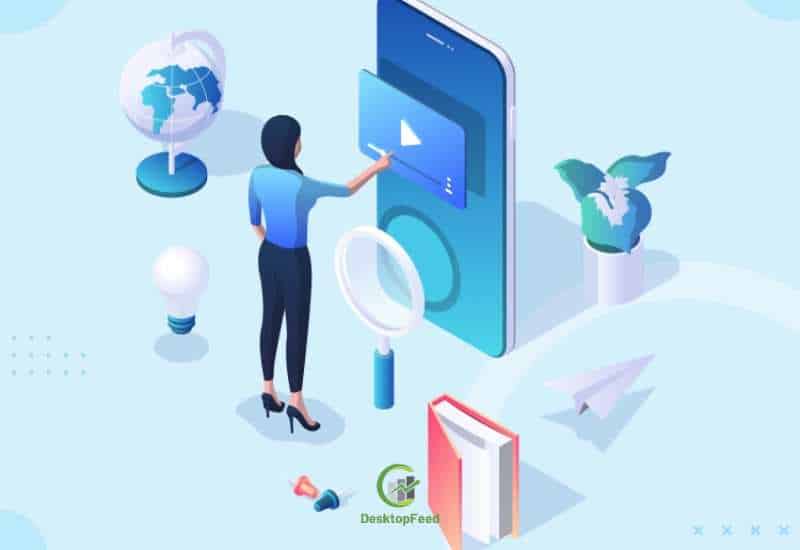 One of the most important aspects of any educational app is its ability to update itself regularly. This helps students and teachers get the latest information and make necessary corrections if required. In addition, the educational app must also feature a segment where students and teachers can interact in real-time. Live video tutorials have proven to be valuable in this regard as students can ask questions and get direct answers from the tutors. Adding such a feature to an educational app allows for an immediate problem-solving process.
Push Notifications – Educational App
Push notifications provide an excellent way to engage customers. They can instantly notify a user of new content, new courses, or even updates to the class schedule. Not only are push notifications convenient, but they are also free for users. Furthermore, they have a great impact on response rates and user loyalty. The feature is an effective way to stay in touch with your customers and build brand loyalty.
Push notifications can be visually rich. Using emojis can make the push message more engaging. However, it is crucial to make sure the emojis are culturally appropriate. The push messages should contain a clear call to action. If your audience isn't aware of a particular content, they will be less likely to act.
Another useful feature is offline mode. This feature will allow students to continue working on the app even if there is no connection to the Internet. Additionally, offline mode will save a student's work. Whether students are taking a test or preparing for an exam, having a way to prepare for these tests will help them prepare for the exams. In addition, a mock test will enable students to identify their weak areas, allowing them to focus their study time accordingly. If students are unsure of a certain topic, they can also view videos of teachers providing tips on how to answer certain questions.
Other useful features include screen sharing, which allows teachers and students to share their screens. This feature will enhance the teacher-student relationship by ensuring that everyone is on the same page. The screen sharing feature will also enhance the student-teacher relationship and improve understanding.
Another benefit of push notifications is that they make users more engaged and motivated. By providing users with personalized recommendations, push notifications can improve the engagement of your app. It also increases retention rates. When done right, push notifications can dramatically boost your app's engagement rate.
One more advantage of push notifications is that they help gather critical insights about the user's behavior. Push notifications send relevant messages at the right time and do not disappear into spam filters or the user's inbox. This helps you launch and improve your campaigns. The best part is, they are free for users!
Video content
An educational app that includes video content can be a powerful tool to boost student engagement. Whether it's used for live streaming events, bringing students up to speed on current events, or keeping alumni in the loop, video content is a tried and true marketing tool. Innovative approaches to public relations can be attractive to prospective students, who see it as a move with the times. Video content can also prove to be beneficial in the classroom setting, as it can help teachers and students interact and solve problems immediately.
Video content is particularly useful when teaching practical concepts. Students benefit most from videos that show step-by-step processes. Videos can also be paused to provide help to struggling students. They can also be used to reinforce concepts, with a focus on guiding the learning process.
Another key feature in an educational app is the social functionality. This feature is particularly important for team players and group study. Students can add friends and share direct messages with their classmates, which promotes a sense of community within the classroom. They can also bookmark content within the educational app, which can help students organize their time.
Database update
Using a database in an educational app can make it easier to keep content fresh. The database can contain information that is relevant to each lesson and can simplify the updating process. Keeping the content up-to-date will ensure that students stay engaged. No-code apps are becoming more accessible, but it is important to understand your audience and their needs.
Accessibility without internet
When designing educational apps, accessibility is an important aspect to consider. In addition to making the app user-friendly, it should also be easy for people who are not connected to the internet to use the app. Many students face difficulties in using a digital resource that requires an internet connection. This is especially true if it is not designed with people with disabilities in mind.
One key element in an educational app is its layout. While it should look similar to a typical website, an app's toolbar and back button should be located at the top and on the left, making it easy for students who are blind or visually impaired to find them. The app should also feature Voice Over commands that allow students to jump to the first and last items on the screen.
For More Articles: Desktopfeed.com