How to Plan a Business Expo Or Business Event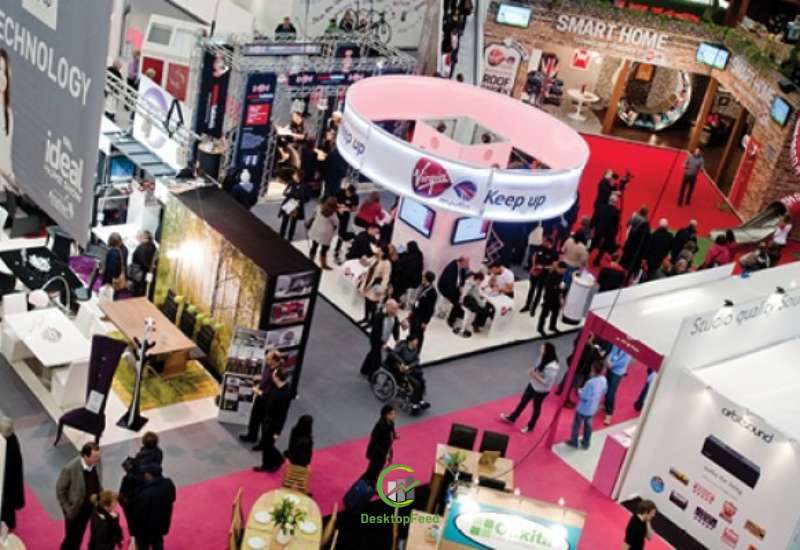 There are many factors that you need to take into consideration when planning a business expo or event. The first step is to choose a venue. The next step is to decide on a theme. This is important for many reasons. The right theme will help you attract the right exhibitors. You should also consider the cost. The more time you have to plan, the less expensive it will be for the services you need. Alternatively, a bigger budget can allow you to shorten the timeline.
Planning a theme
A well-planned expo or business event can attract more customers. Choose a theme that will reinforce your company's purpose and vision. A good theme can also increase brand advocacy. Make sure your theme is simple, yet professional. There are many ways to create a business expo or event theme.
First, consider the event's target audience. Consider the age range and culture of the attendees. Also, choose a theme that is relevant to the conference's content. For instance, an international conference may have a very different theme than a local one-day conference. Additionally, your theme should be within your budget. If the event is aimed at a smaller, more targeted audience, a complicated theme might not be necessary. You can also incorporate branding and values to help people relate to the event theme.
Choosing a format
When you plan a business expo, it is important to choose a location that can accommodate both vendors and attendees. It is also important to find a location that has the necessary amenities, including ADA compliance and adequate restrooms. In addition, business expos often feature a keynote speaker to draw in guests.
Attracting exhibitors
While planning a business expo can seem like a straightforward process, attracting exhibitors is not a walk in the park. The process can take many hours and involves contacting and engaging potential exhibitors. You need to pitch your event to potential exhibitors and negotiate value exchanges. As the event organizer, you should be prepared to work hard to attract potential exhibitors and make the most of their time.
You will also need to be consistent and demonstrate that you are dedicated to planning and running a standout event. One of the most important factors in attracting exhibitors is location. If the location is not conducive to business, potential exhibitors may be reluctant to attend. You should research the area carefully to make sure it is accessible to the right audience.
It is also important to make your booth comfortable and inviting to the people who visit it. This will encourage them to stay longer in the booth, which is essential if your products or services have a long sales cycle. Make it a point to invite current clients to your booth as well. This will not only impress your current clients but will also entice new prospects.
Consider offering complimentary goods and services to entice potential exhibitors to participate. For example, a high-end jewelry store could offer a complimentary jewelry cleaning gift basket to attract visitors who are likely to spend a lot of money on jewelry. You can also offer prizes for a drawing or contest that is aligned with your business's offerings.
Once you have chosen your target audience, the next step is to attract exhibitors. Successful booths mean high ROI for event organizers, and happy exhibitors will return to your event the next year. Furthermore, qualified traffic means more sales and opportunities to spread the word about your business. Therefore, it is vital to find out how to attract the ideal audience for your business expo.
Also Read: How Can Fleet Management Save Money in Your Business?
Choosing a venue
There are many factors to consider when choosing a venue for a business expo or event. It is important to choose a location that is close to parking and has ample parking space. A venue that is convenient to people will draw more attendees. Moreover, you need to estimate the number of people that will attend your event to avoid overcrowding the space.
The décor of the venue should match the type of event you are planning. For instance, a gala venue will require different kinds of decor and amenities than an expo venue. Also, you should consider accessibility, which refers to whether or not all attendees will be able to access the building and its amenities. Be sure to inquire about the accessibility policies of the venue, as this will impact how the venue can cater to your guests.
Power supply is another consideration. You need enough power to run your booths and display materials, so choosing a venue with adequate power supplies is crucial. Additionally, you need to find a venue that has staff available to help you plan and execute the event. As an expo organizer, you will need support from your team. To avoid any pitfalls, choose a venue that has an on-site support staff.
Choosing a venue for your business event or expo is a significant investment. It is not always easy to decide where to host your event and what amenities you want it to offer. You must make sure that the venue will fit your budget. Make sure to ask for a detailed estimate from your potential venue before making any final decisions. You should also make sure to inquire about the costs of any additional services the venue offers.
Choosing a theme
Theme selection is a critical component of a successful business event. A theme is the key to defining the mood, atmosphere, and message of the event. Choose a theme that will resonate with the audience and is relevant to the event. Keep in mind that the theme should be simple and easy to understand.
When choosing a theme, consider the number of attendees and duration of the event. For instance, if your event is a one-day seminar, a simple, less complex theme may be appropriate. On the other hand, if you're hosting a conference that lasts several days, a more elaborate theme may be necessary. Also consider the location and time of year of the event.
Choosing a theme for a business expo or business event should include a strong visual component. You can use the theme to incorporate the various elements of the event, including handouts, décor, merchandise, and signage. The theme can also be integrated into each presentation room, such as a slide show that presents interesting facts about the area featured. Foods can also be incorporated into the theme, such as local favorites and signature dishes.
A business expo or business event must capture the attention of potential customers. By using a central theme that incorporates company information, a trade show exhibit can be more interactive and attractive. However, choosing a theme can be tricky. There are several factors to consider, which will help make the process easier.
For More Articles: Desktopfeed.com