How to Start a Gardening Business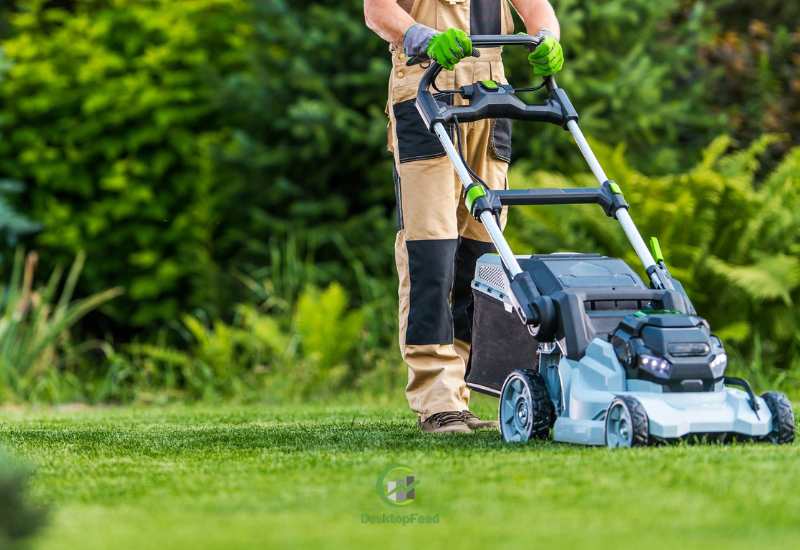 There are a few tips that you need to know to start a gardening business These tips cover timing, equipment you'll need, marketing strategy, and competing with other gardeners. These tips will help you get started and succeed in the garden business. In addition, they'll help you become more profitable.
Timing is everything – Gardening Business
If you love gardening and want to earn some extra money, you can start a gardening business. The process is relatively simple and requires only a bit of experience and honesty. However, the key to success lies in timing. Depending on your area and the season, you may need to change your work schedule. For example, mowing the lawn is best done during the growing season while hard pruning is best done during the winter. Educate your customers on when these tasks are most appropriate and try to delay any tasks that require a significant amount of maintenance until the appropriate season has passed.
Equipment you need
If you're interested in starting a business in the gardening industry, you'll need the proper equipment to be successful. You may already have some of the necessary tools, but you may need to invest in bigger, more powerful equipment if you plan on doing commercial work. Fortunately, there are many tools that are easy to transport in a van, ute, or trailer. In this article, we'll go over some of the most important tools you'll need to start a business in the garden.
Before you can begin your business, you must develop a detailed business plan. You must include details about your products and services, how you'll market them, and how you'll maintain them. You also need to think about where you'll source your materials and how you'll store them.
Another thing you'll need is power landscaping equipment. While power tools may seem expensive, they will pay for themselves in the profits you earn from landscaping. A lawnmower is a must-have piece of equipment, so make sure you invest in a quality one. Whether you're planning to sell plants and produce services, or create beautiful landscapes for customers, a lawnmower will likely be the most expensive tool you own.
If you enjoy the outdoors, landscaping may be the right business for you. In fact, the landscaping industry is worth close to $100 billion, so you're in luck! However, starting a gardening business requires a substantial initial investment. In addition to a landscaping business, you'll need a variety of tools to complete the work.
Marketing strategy
As a landscaping business, you need to create a marketing strategy that will bring in new customers. Traditionally, this has meant using referrals to drive leads. Fortunately, there are now digital marketing solutions that can help you increase your lead generation and gain new referrals. In addition, using blogging is an effective way to showcase your expertise and educate your prospects.
A landscaping business has always been a popular choice because green spaces add an attractive environment to any setting. They can be included in shopping areas, business districts, and even parks. During the recent Brexit vote, a surge of interest in home gardening was seen by millions of UK residents. This meant that many small businesses saw a rise in demand. Now that your business is growing, you may be wondering how to market your services to this new customer base.
Competing with other gardeners
When starting a gardening business, you are going to face competition from other gardeners in your area. It is important to make sure that your services meet the needs of your clients. You need to make sure that you are punctual and reliable. You should also be able to provide useful advice and tips to the property owner to make their lawns look beautiful. This will help you build trust with your customers. In addition, you need to be able to present a professional image and build a strong online presence.
The first step towards setting up a gardening business is choosing a niche that will set you apart from other gardeners. You can specialize in native plants, organic pesticides, edible plants, or teaching others how to garden. There are a lot of opportunities in this industry, but if you're going to compete with big players, you need to specialize in one specific area. In order to stand out in such a competitive market, you will need extensive knowledge of organic materials. In addition, you may need to acquire business licenses and certifications. You should also consider your location.
Obtaining a CO
If you're considering starting a general gardening business, you'll probably want to obtain a Certificate of Occupancy (CO). This document certifies that your business complies with all building codes, zoning laws, and government regulations. You can usually obtain a CO from the landlord, but if you're doing major renovations to your business space, you may need to obtain a new one.
In addition to obtaining a CO, you'll need to market your services. Word-of-mouth is one of the best ways to attract potential clients, so consider creating social media pages and Google My Business listing. You can also write articles about gardening and post them on your website to attract attention. A well-designed email marketing campaign can help you expand your client base and hire more people. You'll also want to customize your service listings so that they reflect your current hours and include more information about your business.
If you plan to use larger equipment in your business, you'll need to get tool insurance. This will protect you from any damage or loss of the equipment you use. Also, you'll need a van to transport your equipment around. Obtaining a CO to start a gardening business is a great way to ensure that you're not left high and dry, or without transport.
Once you've decided to start a gardening business, you'll need to start a business plan. Creating a business plan will help you set goals, stay focused, and create a high-level plan for action. A business plan will also help you determine the direction of your company and the types of services you want to offer. It will also help you plan your marketing and develop an ongoing budget.
For More Articles: Desktopfeed.com