How to Start a Hot Shot Business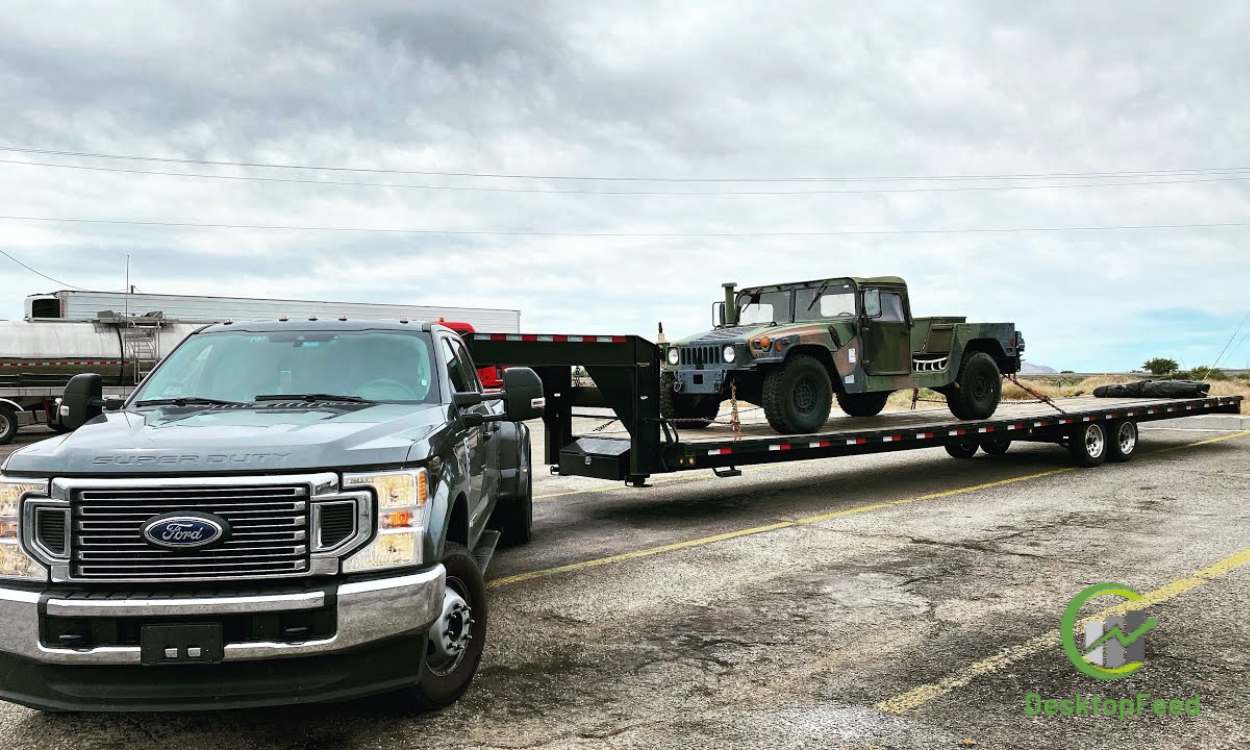 How to Start a Hot Shot Business: Hotshot trucking businesses can specialize in different types of loads. They can use sophisticated tools and systems that allow them to perform their tasks faster and more efficiently. This type of business may require a startup loan or a private investor. If you are interested in starting this type of business, you should prepare a business plan that outlines your objectives. Once you have your business plan in place, choose a specialty that matches your skill set. Depending on your experience, you may want to focus on a certain type of load.
Tips on How to Start a Hot Shot Business
Obtaining a commercial driver's license
Hot shot trucking is a relatively small niche in the transportation industry but is growing in popularity. The demand for fast, cheap, and simple transportation has led to the rise of this industry. Many one-truck operators and small fleets are looking to start their own business. But before you get started, make sure you have the proper qualifications and experience.
You'll also need a commercial driver's license. The FMCSA has specific regulations governing commercial drivers. For hot shot truck drivers, these rules may include things like hours of service. If you plan on hauling freight over 10,000 pounds, a CDL is mandatory. However, you may not need a CDL if your truck doesn't exceed these limits.
In addition to having a CDL, you must also get a medical card. In most cases, a Class A CDL is the best choice. This type of license covers Class A and B trucks and requires a hazmat endorsement. Having a CDL and a medical card will allow you to travel the nation, make a great income, and get paid to travel! If you're looking to start a hot shot business, you should consider obtaining a CDL and signing up with a hot shot provider. A hot shot trucking provider will help you through the process and ensure you're prepared for the challenges ahead.
As with any other business, hotshot trucking businesses require specialized equipment and permits to operate. Before you start your hotshot business, you'll need a commercial driver's license and a permit to haul oversized loads. You can get a CDL from your local DMV by taking a written exam and a skills test.
Establishing a limited liability company
Setting up a limited liability company is an essential part of starting a hot shot business. The process starts with establishing a business plan. It should detail key processes and staffing needs. It should also specify projected growth and milestones for the business over the coming years. It will also include information about the background of the management team. Finally, it should discuss how to raise funding.
A hot shot business involves delivering items quickly to businesses. Usually, this involves smaller rigs. It can also involve contracting with businesses that need fast delivery. Hot shot businesses can accept all types of goods for delivery. The business plan will help external interests assess the business' viability.
It is important to separate the business account from your personal one. Your local bank should be able to help you with this process. Another important step is getting an MVR (motor vehicle record). The MVR is a record of your driving history and is maintained by your state's Department of Motor Vehicles. You may need to visit a local office or mail in a copy of your MVR.
Choosing a business structure that allows for limited liability is important. A limited liability company allows you to limit your personal liability and keep your business expenses low. It also allows you to manage your business with more flexibility. It also helps you avoid double taxation. One of the benefits of setting up a limited liability company is that you can avoid the hassle of self-employment tax.
When you're establishing a limited liability company to start a business, it is important to separate your personal assets from those of your business. When you mix personal assets with business assets, you can violate the protection provided by the LLC, and the lawyers may come after your personal assets.
Obtaining a USDOT number
Obtaining a USDOT number to run your hot shot trucking business is a good idea if you want to operate as a truck driver. The process is simple and requires no special knowledge. It is also important to have the right insurance coverage. This is required by the FMCSA for commercial vehicles, and it is also a requirement for MC authority. For new hot shot truckers, the most important insurance policy is primary auto liability insurance, also called Bodily Injury Physical Damage insurance.
While it is possible to run a hot shot trucking business without any employees, it is best to hire qualified drivers if you plan on growing. You can advertise the position on job sites, local venues, or through referral candidates. When hiring drivers, be sure to clearly define the job description and the skills required for the position.
You can apply for a USDOT number online. This process is simple and fast. You will need a valid credit card to complete the process. Obtaining a USDOT number is a legal requirement in many states. The process can take as little as 15 minutes and does not require much time. Obtaining a USDOT number will allow you to operate legally.
Obtaining a USDOT number is a necessary step in starting a hot shot trucking business. It will allow you to operate a trucking company that can provide you with the income you need while you focus on expanding your business. As a new hot shot, you'll also need to invest in equipment and tools that will help you track expenses and record payments. You'll need to save money as well as use personal savings to finance your business. You can also get financing from investors for your hot shot trucking business.
Once you've secured financing, you'll need to apply for a USDOT number to start your hot shot trucking business. You will also need an MC number if you want to engage in interstate commerce or transport freight for a fee. However, obtaining a USDOT number can be an involved process and will cost you a significant amount of money if you plan to operate a hot shot trucking company. However, obtaining a USDOT or MC number is a great investment and can pay off dividends for years to come.
Also Read: How to Get a Loaner Car From Dealership
Preparing a business plan
If you're planning to start a hot shot trucking business, it's important to create a business plan. This will help you secure funding from investors or banks. Since this type of business has a high startup cost, you'll need to secure funding right away. A business plan will impress lenders and investors, and it's crucial that it looks as professional as possible. There's a simple tool provided by the Small Business Administration (SBA) that will help you create a business plan that will meet the requirements of lenders.
When preparing a business plan for a hot shot business, it's vital to understand the needs and wants of customers. As a hot shot business owner, it's important to determine the right target audience, and to consider whether you'll be catering to a niche market. It's also important to consider the costs and potential profits associated with running the business.
As part of your research, you can consult other companies in your field. You can use the services of well-known business analysts to learn how to expand your business, while maintaining a high standard of service. You should also consult with qualified investors and entrepreneurs, especially if you're just starting out.
The key to successful hot shot marketing is having an efficient and targeted marketing plan. You'll want to use innovative methods that will ensure you reach the right audience. For example, you can use live chat functionality that integrates with your content management system. This way, customers from all over the world can get in touch with you and make purchases through live conversations. You'll also need to develop a solid marketing strategy to attract new customers.
Another important component of a hot shot business is ensuring that the drivers who work for it are qualified. While you can run the business without employees, if you want to grow, you'll need qualified drivers to handle more loads. You can post vacancies online and in local venues, or recruit from referral candidates.
Getting contracts
Starting a hot shot business requires a certain amount of capital. This is due to the costs of trucks, fuel, service fee to the driver, and maintenance of machinery. Financial support can come from internal sources or external funding. If you're just starting out, you'll likely use personal savings, but as your business grows, you may want to look for external financing.
Before starting your hot shot business, make a comprehensive business plan. Your plan should include key processes, staffing requirements, and a projected growth timeline, so you know what milestones you'll reach in the next few years. A business website can also help customers find you and others who are interested in your service.
Another vital component of your hot shot business is investment in software. This software can help you plan your routes and keep track of your drivers. It can also help you manage your expenses and keep customers informed. Having a company logo will help build brand awareness and improve customer trust. You may need to invest in additional software, such as an accounting program or a communications program.
While the business of hot shot driving is often confused with that of expedited loading, the two businesses are quite different. Hot shot drivers typically haul industrial materials, and their loads are typically time-sensitive. In comparison, expedited load drivers use straight trucks, vans, or tractor trailers to transport their loads. Moreover, hot shot drivers typically use flatbeds or medium-duty trucks that pull trailers.
However, hot shot hauling is a demanding profession, requiring long hours and little rest between pick-up and delivery. The physical demands of this business can put strain on a trucker's health and home life, so it's important to discuss the demands of this business with family members before deciding to pursue it.
For More Articles Visit: Desktopfeed.com