THINGS TO CONSIDER BEFORE Taking A Home Loan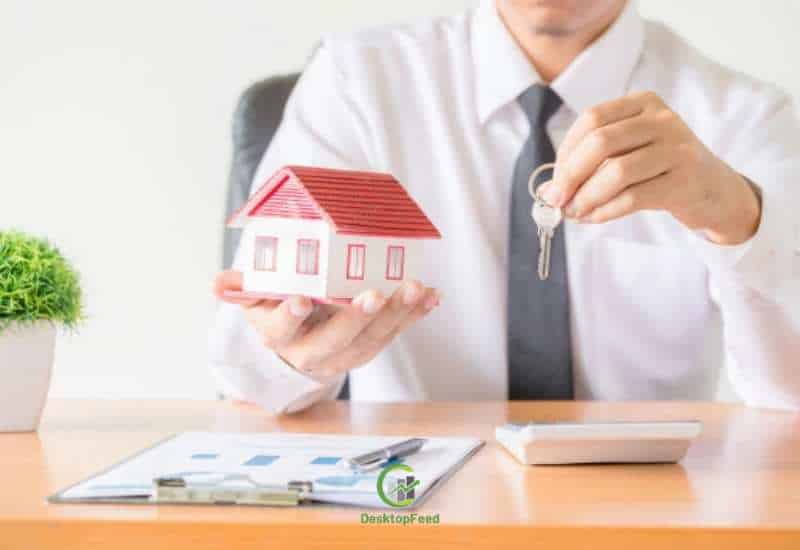 If you are a first-time home buyer, the first step is to secure a home loan Usually, lenders lend 80-90% of the total value of the home, and the buyer must provide the remaining value as a down payment. You should make the maximum possible down payment to keep your interest burden low. You can also opt for a higher loan amount to repay it more quickly and at a lower interest rate.
Checking your credit score
Checking your credit score is an important step before applying for a home loan. There are several services online that will help you find your score, and you can also talk to a lender to see if you qualify for a mortgage based on your current score. A high credit score will mean a lower interest rate and easier approval.
Your credit score is based on a number of factors, including the length and nature of your past borrowing and payment history. It includes loans and credit cards, as well as missed payments and accounts in collection. It also considers your debt-to-credit ratio and your original loan balance. Your credit mix reflects your history in managing various types of loans, and it includes new accounts that you have opened in the past six to twelve months.
If you have bad credit, you should avoid opening new accounts or adding to your debt, as this can decrease your score. In addition, it's recommended to limit your use of credit cards to 30% of your available limit. If you're worried about damaging your score, you can check your report for errors. If you find any, dispute them. Your right to a free credit report is valid until December 2022, so make sure you check it regularly.
Another important factor in checking your credit score is your recent hard inquiries. If you've had a number of inquiries in a short period of time, it's best to dispute them. A hard inquiry is a request for your credit report from a creditor without your permission. These inquiries will affect your credit score, but they'll generally fall off in two years.
Checking your income
Before you can apply for a home loan, you should verify your income. You will need to provide recent W-2 forms and pay stubs. You may also need to provide your employer's letter of verification, especially if you've recently changed jobs. Additionally, mortgage lenders will review your tax returns from the past two years. In some cases, they will call previous and current employers to verify your income.
Mortgage lenders check your income to ensure that you can afford the loan. They will also look at your bank statements and pay stubs to ensure you can repay the loan. If you are self-employed or have a business, they may ask for proof of your income. If you have a steady income, you may be able to obtain a conventional mortgage. However, if you recently changed careers, started a business, or have been laid off from a job, your income may be unreliable and may not be enough to qualify for a conventional mortgage.
Choosing a lender
Choosing a lender is an essential step in the home loan process. You should carefully consider your budget, credit score, and down payment plan before starting your search. You also need to decide on what type of lender you'd prefer. While you can apply for a conforming loan from any lender, it may be better to work with a lender that specializes in mortgages.
Mortgages can be expensive, and taking on a home loan can eat up a large portion of your income. A good lender will help you strike a balance between your budget and your monthly payments. The goal of the initial conversation with a lender is to determine if they can offer you a pre-qualification, which will give you an idea of your budget. However, you should keep in mind that a pre-qualification is not a binding contract.
While choosing a lender, you should also keep in mind your gut feeling. It is vital to feel comfortable with a lender because you'll be dealing with them for a long time. It is also vital to find a lender that responds promptly to your questions and concerns. Lastly, you should evaluate the types of mortgages offered by each lender. You need to choose one that matches your goals and your budget.
When it comes to choosing a lender, make sure to check out their website. While they'll usually post glowing reviews on their website, you should also check out the online reviews. It's not uncommon to find recurring complaints or negative feedback from customers about a particular lender.
Choosing a tenure
Before taking a home loan, it's essential to choose a tenure that fits with your income and current expenses. If you're in your 30s, opt for a 25-year loan tenure, which will result in lower monthly payments. Similarly, if you're in your 40s, choose a shorter tenure, as you will have more time to pay off the loan and can afford a higher EMI.
Choosing a tenure for a home loan depends a great deal on the total amount you borrow. If the loan amount is substantial, then you should opt for a longer tenure. For smaller amounts, you can opt for a shorter tenure, but be careful about the high interest rate. Remember that banks will check your credit rating, so it's best to avoid writing cheques if you have a bad credit rating.
The duration of the loan also influences your EMIs and overall interest. The longer the loan, the more interest you'll pay, and the smaller your EMIs. However, if you're in a situation where debt is a priority, a short-term loan may be the best option.
While the EMI amount you pay on a home loan depends on your income, a long-term loan may result in lower monthly payments and a lower interest rate. But keep in mind that you will be paying the EMI for the duration of the loan, and that it may grow over time. Hence, your objective should be to pay off the loan before it runs out of your income. Ideally, it should not be more than thirty or forty percent of your total monthly income.
Another factor to consider before choosing a tenure is age. If you're in your early 20s, a longer tenure of around 30 years is preferable. This will give you time to manage the loan and build your credit score. Plus, you'll be able to negotiate a lower interest rate later. Also, if you're young and planning to retire, you can choose a shorter tenure loan.
Buying home loan insurance
Purchasing insurance for your new home is a crucial step in the home-buying process. It is required by most lenders before they will close a mortgage loan. They want to protect their investment and make sure that you are financially responsible enough to pay off the mortgage. Many lenders can provide referrals to insurance companies.
Home loan insurance is designed to cover the balance owed on your loan and outstanding debts. You may also opt for additional features or riders that provide enhanced coverage. A home loan insurance policy ensures that your family will not be left in a bind if you die unexpectedly.
While home loan insurance is not mandatory, it is a prudent move to make. The banks may not be able to provide you with a full refund if something unfortunate happens to you or your house. In addition to protecting your family financially, home loan insurance can ensure that you can pay off your loan in case of your death. The insurance covers the outstanding loan amount and is available until the end of the loan term.
Many financial planners recommend that you buy insurance for the amount you owe on your home loan. If you already have term insurance, you may want to top up your existing policy with a new one for the amount of the home loan. This way, you don't compromise your family's needs. For example, if you have a term insurance plan worth Rs 80 lakh, you'll need to purchase a new policy that covers at least 10 times that amount.
Another way to ensure that you're protected is to purchase private mortgage insurance, or PMI. PMI is required by lenders for loans with low down payments. It is usually a hefty expense, but it is well worth the price. PMI is a great way to protect your lender, and it can help you become a homeowner with as little as 20% down.
For More Articles: Desktopfeed.com