Things to Consider Before Taking Out a Student Loan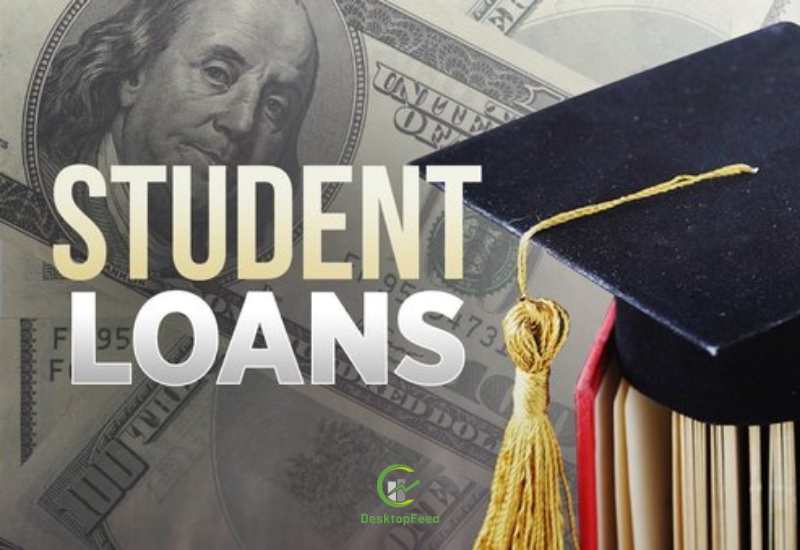 There are a few factors that you should evaluate before taking out a student loan First consider the flexibility of the bank or lender. You should also consider the cost of the loan, both direct and indirect. These costs include lost wages and travel expenses. In addition, you should understand the interest rates and create a budget for payments.
Examining your school's potential – Student Loan
It's vital to consider the cost of attending school before taking out a student loan. It's easy to underestimate the cost of college, and the burden of loan debt can be enormous once you've graduated. You should determine how much you can afford to spend on living expenses, books, supplies, equipment, and activity fees, and then estimate how much you need to borrow for school. Regardless of what type of school you're going to attend, you'll need to ensure that you're able to pay your bills each month.
Assessing your job prospects
Before taking out a student loan, it is important to assess your job prospects. A graduate from a top school will have a better chance of finding a good job. You can start by checking out the Occupational Outlook Handbook, a publication published by the Bureau of Labor Statistics, to find out the median pay for the highest paying jobs in the computer and information technology industries.
Understanding the exact interest rates
Student loan interest rates vary, so it's essential to understand the factors that affect them before applying for one. The federal government sets the interest rates for federal student loans. Those rates are calculated by taking the average interest rate of 10-year Treasury notes and adding a couple of percentage points as a margin. This means that a student who borrows money at a 3% interest rate would end up paying 5.05% for the loan.
In general, undergraduates and graduates should look for student loans with a low interest rate. However, the interest rate is only one factor to consider when choosing a loan. Several factors determine the interest rate, including a borrower's credit score and income. By comparing personalized offers from several lenders, borrowers can determine their total cost of a loan and whether they can save money by paying a higher interest rate monthly.
Student loan interest rates vary based on the type of loan and the borrower's credit score. While federal loans are standardized, private student loans differ by borrower's income and credit history. Higher credit score borrowers receive lower rates than those with low credit scores.
Understanding the exact interest rates before taking a private student loan is essential if you want to save money. While federal student loans have lower interest rates, private student loans may have higher interest rates and be less flexible. However, the long-term benefits of private student loans are worth the additional costs.
In addition to understanding the exact interest rates before taking a student loans, it is important to know the length of repayment terms. Longer repayment terms represent a greater risk to lenders as they give borrowers more time to miss a payment. Therefore, choosing a loan with a short repayment period increases the chances of finding a lower interest rate.
Understanding the exact interest rates before taking a private student loan is essential for choosing the best loan. There are two types of interest rates: fixed and variable. During the application process, borrowers can choose between a fixed interest rate and a variable interest rate. Variable interest rates will vary depending on the interest rate market.
Creating a budget for payments
The first step in creating a budget for student loan payments is to identify your essential expenses. You should also allocate 10% of your income for charitable donations and an emergency fund. This way, you can avoid getting into a debt spiral. Next, list down all your debts, from the smallest to the largest.
Your fixed expenses will vary from month to month, but there are some that are relatively constant. These include car payments, rent, and mortgage payments. Most of these costs are non-negotiable, but if you're paying more than you need to, you might want to look for cheaper housing. Once you know the average amount for fixed expenses, you can divide it by the number of months to determine your monthly budget.
Having a budget can help you make your student loan payments on time while reducing your total costs. It can also help you avoid shortfalls when the due date approaches. By making these payments as a priority, you can pay off your debt faster. You can do this by trimming your expenses and increasing your income.
Your budget can be modified to meet your unique needs and lifestyle. For example, if you're not able to afford your monthly payment, consider transferring some money to a savings account. This is a sensible way to make sure you have money left over for emergencies. Also, by making payments on time, you'll be able to secure the best interest rates for your student loans.
In addition to ensuring you make monthly payments on time, consider moving back home with your parents. This can save you thousands of dollars in student loan payments. You can also look into enrolling in an automatic payment plan, which will make your payments easier to make. By creating a realistic budget, you can ensure that you don't fall behind in your payments.
For More Articles: Desktopfeed.com