How To Start A Food Services Business: Things You Need To Know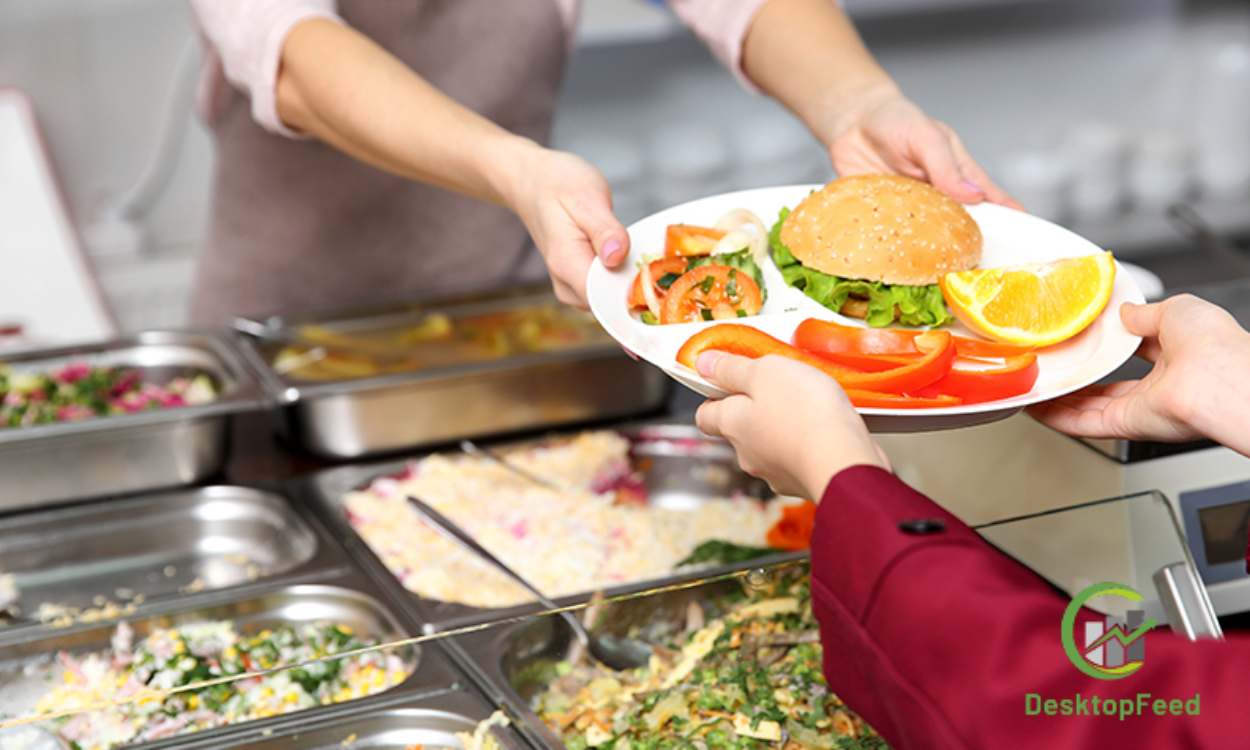 Are you looking to start a food services business? There are many steps involved in planning an idea, finding the right location and building a plan for success for your new business. This article can help you get started on those steps if you're just starting out!
What are the Benefits of Starting a Food Services Business?
If you are thinking about starting a food services business, there are many reasons to consider it. Here are just a few: Food service businesses provide personal, convenient access to high-quality food.
Food service businesses offer an opportunity for entrepreneurs to work in an industry that is constantly growing and changing.
Food service businesses can be very profitable.
Food service businesses can be very rewarding, both financially and emotionally.
How to Get Started
For many people, starting a food services business is a ideal way to own and operate their own business while also providing delicious and nutritious meals to others. However, before you can get started, there are a few things you need to know.
1. What kind of food services do you want to offer?
There is no one-size-fits-all answer to this question, as the type of food services you choose will depend on your specific skills and interests. However, some common types of food services include catering, Event Planning and coordination, restaurant or café management, and grocery store delivery.
2. How much money do you have to invest?
Starting a food services business doesn't require an extravagant investment – in fact, most necessary costs can be covered with simply your own time and resources. However, depending on the scope of your venture and the type of business you're setting up – particularly if it's your first time – costs may include rent or lease fees, hiring staff (including chefs), purchasing materials or equipment, marketing/advertising expenses, and more.
Also Read: How to Start a Food Truck Business
3. Where do you want to locate your business?
Location will be one of the biggest factors affecting your overall success as a food services business owner. Factors that may influence this decision include proximity to population centres or major transportation hubs (which could lead to increased customer traffic), availability of quality real estate (especially for restaurants), cost of operating in that area (both in terms
What Do You Need To Get Started?
To get started in the food services industry, here are a few things you need to know.
First, you'll need to determine what type of food services business you want to start. There are a few types of food services businesses you can operate: restaurant, catering company, grocery store catering company, or buffet company. Once you decide which type of business is right for you, make sure to research the specific requirements necessary for that type of business.
Next, decide what kind of foodservice equipment you'll need. You'll need refrigeration and ovens for your restaurant, kitchen supplies such as pots and pans for your catering company, and tableware and flatware for your buffet company. Finally, set up a business bank account and registered with the state Department of Commerce.
Key Components of Your Food Service Business
Food service businesses are a booming industry and there is no end to the potential for success. However, before starting your own food service business, you first need to understand the key components of this type of business.
When starting your food service business, you will need to have a clear understanding of what you want to achieve. Do you want to run a small local business or do you want to pursue a national or even international presence? Once you have determined your goals for the food service business, it is important to develop a strategy for achieving them.
One of the most important aspects of running a successful food service business is having good customer relations. You need to be able to understand and meet the needs of your customers in order to maintain and grow your business. When building your marketing strategy, it is important to focus on key channels such as social media, online search engine optimization (OSEO), and print advertising.
In order to ensure that your food service business is profitable and sustainable, it is important to develop an effective budgeting and management system. You also need to make sure that you are paying attention to all costs associated with running the food service business including labour, supplies, and overhead expenses.
Once you have developed a solid understanding of the key components of running a successful food service business, it is time to get started!
Funding Options for Your Food Services Business
Food services businesses can enjoy a variety of funding options to get started. Some options include loans, grants, and lines of credit.
A loan is a short-term financial solution that food services businesses can use to cover initial costs or expand their operations. Many lenders offer flexible terms and lower interest rates, making them an affordable option for small businesses.
Grants are another common source of startup funding for food services businesses. They come in many forms, including low-interest loans, investment grants, and project grants. Grant applications require precise and detailed information about the business plan and expected results, so it's important to contact grant agencies in advance to get started.
Line of credit is a longer-term financing solution that can be useful for food service operators who need access to cash quickly. The interest rates on line of credit loans typically range from around 7 percent to 15 percent per year, which makes them relatively affordable compared to other funding options.
No matter what type of funding your food services business needs, contacting a lending institution or grant agency can help you get started quickly and avoid costly delays.
How Much Will It Cost?
Food is one of the most essential needs for a human being. It helps in keeping us alive and functioning properly. With so many people living in cities, it has become increasingly difficult to find enough fresh food. This is where food services come into play.
There are different ways you can start a food services business. You can either get started with a small, local operation or go big and franchise your business. The costs associated with starting a food services business vary depending on the method you choose. Here are some things to keep in mind:
Local Start-Up Costs:
When starting a small, local operation, the costs you will have to pay will mostly depend on your location and the size of your kitchen/restaurant. These costs may include rent, utilities, licenses, and other related expenses. On average, these costs can range from $5,000 to $15,000 per year.
Franchise Costs:
If you are looking to go big with your food services business, franchising may be the best option for you. A franchise will allow you to expand your operations quickly and easily by providing access to experienced operators and a wide variety of marketing resources. Franchises typically require an initial investment (ranging from $25,000 to $150,000), but this investment can be recouped within the first five years if your restaurant is successful. The average cost of establishing a franchise is around $60,000
What are the Benefits of Listing with a Brokerage?
When you list your food services company with a brokerage, you'll get access to a wide range of resources and support. This includes marketing assistance, financial planning advice, and more. Not to mention, the brokerage can help you find the right location and negotiate the best terms for your business. In short, listing with a brokerage is a great way to turbocharge your food services business. Here are some of the benefits:
-Access to a wide range of resources and support
-Marketing assistance
-Financial planning advice
-Location scouting and negotiation assistance
How to Apply for and Start a Restaurant License
There are a few steps you need to take in order to apply for and start a restaurant license. The first thing you will need is documentation of your business, including articles of incorporation, operating agreements, contracts with suppliers, and financial statements. Next, you will need to submit an application to the state department of health. Finally, you will need to pay a fee and get approved by the state.
Once your restaurant has been registered and licensed, there are a few things you will need to keep track of. You will need to maintain records of inventory, sales, and expenses for at least three years. You will also need to file tax returns and make payments electronically unless you have received specific permission from the IRS to do otherwise.
For More Details: Desktopfeed.com