How to Start a Jewelry Making Business in the USA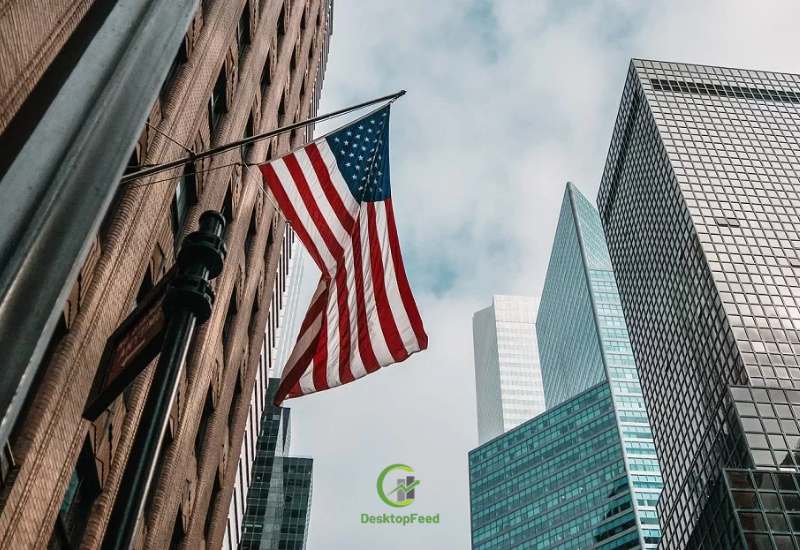 If you want to start a Jewelry Making business in the USA there are a few things you should know. These include the costs and benefits of starting a business, as well as strategies for marketing your business. Whether you're in a small town or a bigger city, there are plenty of ways to start your own jewelry-making business.
Costs of starting a jewelry – making business in the USA
If you're a jewelry maker, you're probably wondering how much it costs to start a business. The initial startup costs can range from under $20,000 to as much as $100,000, depending on your needs. Some of the costs include a website, merchant account, purchasing machines, stationary packaging, and a photographer.
Creating a business plan is an essential first step. If you don't know how to write one, you can use the Ultimate Business Plan Template by Growthink. A business plan can include your target audience and what types of jewelry will sell well in your area.
Registering your business is another essential cost. Each state and country has different company formations, and it's important to know which one works best for your business. The most common legal company structures include a limited liability company, partnership, and sole proprietorship. Limited liability companies provide more protection for the owner's assets.
Developing your skills is essential for success. If you don't have any experience, you can take courses and study online. There are many jewelry-making tutorials available on the Internet. Alternatively, you can attend fashion institutes to learn the ins and outs of the industry. The jewelry business is vast and has many opportunities. When starting out, it's important to choose a niche and focus on it.
You should also research the competition. This is vital in determining what type of jewelry to sell and how to differentiate yourself from competitors. Determine what market you're targeting and what price point you want to achieve. Then, research your competitors and decide where and how to sell your jewelry.
When you're ready to start your jewelry-making business, you should document your plans in a business plan. These documents will serve as a roadmap for your business and help you pitch your business to potential investors. Your business plan should be updated as your business grows. Make sure you're clear on your goals and objectives when writing a business plan. It will ensure that your company is on track.
Benefits of starting a jewelry-making business in the USA
When starting a jewelry-making business, a business entity must be set up. The type of company is also important, as you will need to pay taxes at the corporate level and pay individual taxes as well. You should consult with a lawyer and accountant if you have any questions. A business entity must also be registered with the appropriate government agency in order to work under the regulations and laws of the U.S.
When starting a business, you need to budget for the overhead costs. Some of the overhead expenses can be very expensive, while others may be affordable. Besides, the startup costs for a jewelry-making company are much higher than those of a traditional jewelry company. However, it is worth noting that a jewelry-making company is a great option for people who are looking to make their own jewelry.
When starting a jewelry-making business, it is essential to research regulations and learn about the process. The process is exciting and can be very lucrative if you know what you're doing. To avoid getting into trouble, however, it is essential to understand the process thoroughly and develop a business plan.
Moreover, you should research your target market and the competition in your area. You need to know the market so you can know the right price range. Your prices need to be competitive but you should not go too low in order to make a profit. You should also do market research and analyze the value that your jewelry has to offer.
You can start your business either part-time or full-time and work on it at your own pace. You can even hire other people to help you run your business. If you don't have time to devote to your jewelry business, it's easy to delegate your work to people who are skilled in the field.
Having a jewelry business requires a website and other promotional tools. You can hire a graphic designer to help you develop a logo and brand look. One of the biggest challenges for a new jewelry business is finding prospective customers. You should research what demographics are most likely to buy jewelry and then develop your marketing strategy accordingly.
A jewelry-making business also requires low start-up costs. Even if you have limited skills or experience, you can start a jewelry-making business with very little money. A business in this area can be extremely lucrative. With low start-up costs and low risk, a jewelry-making business is an excellent choice.
Also Read: How to Start a Daycare at Home
Strategies for marketing a jewelry-making business
One of the most important steps when starting a jewelry-making business is developing a marketing strategy. It will help you identify new customers and grow your business. Creating a marketing strategy also includes analyzing your competition and target audience. You will need to know your price point, target demographic, and how your products will fit into the local market.
In addition, you should make sure to update your Google Business Profile. This will help you show up in local maps more often and rank higher for keywords related to your business. This is especially important if your store is local. This is because people looking for jewelry stores in your location will see your business first before the organic search results.
In addition to identifying your target market, you should also understand what makes your product unique and desirable to them. Knowing your ideal customer will help you meet their expectations and make a profit. You can segment your customers by gender, age, purchasing power, lifestyle, and personality. And you can also segment your customers by the types of life events that they go through. For example, you can focus on holidays, New Year's Eve, and other events to make your jewelry more appealing to your ideal customer.
Besides generating brand awareness, you should also optimize your websites to rank high in local search results. Using search engine optimization (SEO) techniques and a well-developed strategy, you can achieve good rankings and increase sales. Ultimately, your marketing strategy should help you create a thriving business.
Another method of marketing your jewelry-making business is to send out press releases. A press release is not difficult to write, and you should send it to several outlets. These releases will put your jewelry in front of thousands of viewers. Using press releases to promote your jewelry will get you noticed and attract more customers.
Using social media is another great way to promote your jewelry-making business. It will allow you to interact with customers and provide answers to any questions they might have. This method is not only effective, but will continue to pay off long after you stop paying for marketing. But you have to pay attention to social media if you want to make a name for yourself in the jewelry business. This is because it will help you reach more potential customers and create a loyal customer base.
One of the most effective ways to reach your target audience is to host events for your customers. Whether you are hosting an event or a sales event, events can help boost your sales. For example, an in-store event can be a great way to draw attention to your jewelry. It's a great way to generate new customers, but don't hold events too often because you risk losing them. A good strategy is to hold seasonal events and create brand awareness.
For More Articles: Desktopfeed.com