How to Find a Mobile App Partner to Develop a Successful Mobile App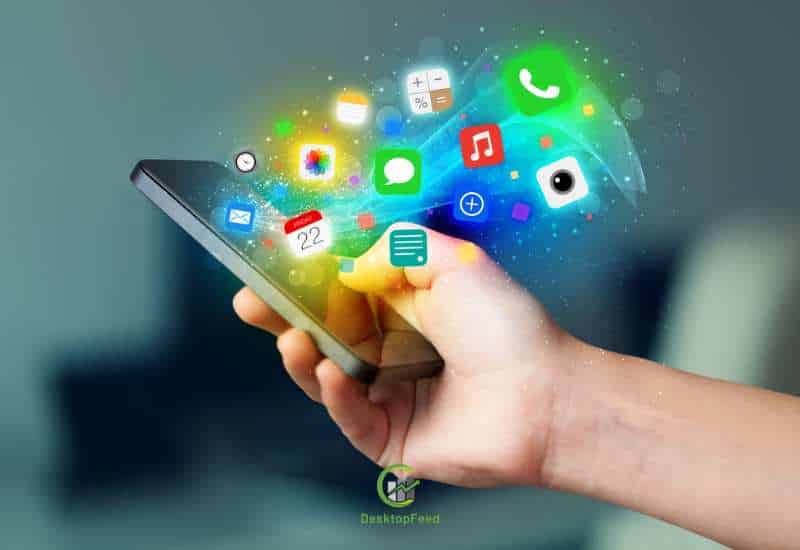 There are several ways to choose a mobile app development company. You can start by getting to know the company you are interested in. You can also look for the tech preferences of the company. These companies are often very good at what they do. For example, you can look for award-winning apps that have been downloaded many times.
Choosing a mobile app development company
Before you choose a mobile app development company, you must do proper research on their credentials and portfolio. You should also consider their experience and clientele. A good company should have a proven track record of successful app development. In addition, they must be up-to-date with the latest domains.
While choosing a mobile app development company, it is best to meet the entire team, including senior staff. This way, you will have an idea of their capabilities and work culture. It will also help you understand their workflows and work processes. If the development company is located far from your business, try to make an appointment for video chats and phone calls with the team to ask questions about the project.
During the hiring process, ask for their portfolio. A good mobile app development company will have a dedicated section on its website where they display their past projects. The section might be labeled "Portfolio" or "Case Studies," and will list the types of apps they have built. You should be able to see the type of applications they have developed, and whether they have the necessary resources to support the app.
Choosing a mobile app development company isn't a simple process. You will need to compare several proposals to find the best one. It's crucial to look for a partner that understands your needs and is flexible. A good partner will help you achieve your business goals and connect with your audience. However, a bad partner may make your app unusable and won't produce a return on your investment.
Finding an app development company that specializes in your domain will help you avoid some common mistakes and make your app as effective as possible. Not only should the app developer have strong technical skills but they should also have a good grasp of your industry. Experts in your niche will also be able to give you the best advice, such as how to ensure compliance with regulatory laws and choosing the right revenue model for your app.
When choosing a mobile app development company, you should always look for the best value for your money. You can choose between fixed and hourly pricing models. The price of your project will depend on the complexity of the app. A low price might seem good at first, but in the long run, it's not worth it. Your app development company should be able to deliver a top-notch product, without costing an arm and a leg.
You should also consider the type of customer that the app development company serves. Some companies specialize in working with startups and guide them through the entire app development process. While others focus on working with larger organizations. These companies know how to deliver enterprise-grade applications.
Getting to know a mobile app development company
Before hiring an app development company, it is important to get to know the people working there. You should ask them questions about the process and what they can offer you. It is also crucial to look for an app development company that takes pride in its work.
A good mobile app development company should be able to provide customized services. This way, they can respond quickly to your specific requirements. Additionally, they should have knowledge about the specific niche where you want your app to be created, so they can provide you with useful advice and recommendations. This will help you avoid common mistakes when developing your app.
You can also find out about the company's experience by examining its portfolio of past projects. This will give you an idea of how the company's services have benefited other businesses in the industry. Also, you can ask for references and contact details from previous clients.
It's important to know the timeline of the project. Don't sign a contract without knowing how long it will take. You don't want to end up with a half-complete app, which wastes your time and money. Make sure you discuss this with your app development company. Make sure you know exactly what needs to be done before the app is ready for the app store.
You should also consider the team management of your app. Generally, you'll need four to ten people on your team. While great developers account for 20% of the success of a mobile app, 80% of it comes down to product management and team management. If you're not familiar with managing a mobile development team, you should consider hiring someone who has.
Mobile app development is a very competitive industry. In order to stand out, your mobile app needs to be unique and offer something that solves a need for the end-user. Mobile app development requires strategizing and organization. If you aren't prepared, it's likely to be a costly mistake. Having the right building blocks can make the process easier and give you the competitive edge you need.
Choosing a mobile app development company based on their tech preference
While the process of building a mobile app can be difficult, the right mobile app development company can help you build an app that will succeed. There are many companies that specialize in this type of work, and each one offers different skills and experience. The trick is to sort through all of the listings to find the best fit.
One of the most important factors to look at when selecting a partner is the cost of the project. The price for your project will depend on the complexity and technologies involved. You should also pay special attention to quality. App development companies should be able to give you a detailed breakdown of the work that will be involved in building your app. This includes business analysis, UX/UI design, QA testing, and app maintenance.
Another important consideration when choosing an app development partner is the tech preference. Different businesses have different tech preferences, so it's important to find a partner who has a breadth of experience in your particular field. A company that can offer multiple tech sources and dedicated tech support is an excellent choice. Choosing a mobile app development company whose team has extensive experience in your tech preference will give you enough diversification in the development process to ensure a successful app.
You can find the best mobile app development company for your business by visiting their website and reviewing their portfolio. You can also look at the testimonials from past clients. You can also find out the cost and duration of the app development process from the company's website. Make sure the app development company has a vision for your app and has the experience and expertise to achieve it.
You may also want to look at the company's work style. It's helpful to see their previous projects to gauge their efficiency and ability. Make sure they're transparent and keep you updated about the progress of the project. If you're unsure, it's best to avoid hiring a mobile app development company that's not transparent with its process and client feedback.
The technology stack of a mobile app development company will determine its cost, timeline, and performance. Using the best tech stack can make or break the success of your app. Using the right platform will allow the developers to maximize the potential of your app, as well as create a better overall experience for your customers.
Mobile app development is a multidimensional process that requires extensive research. Choosing a mobile app development company suited to your tech preferences will ensure your mobile app is developed quickly and with the highest quality. You need a company that has extensive experience in these areas and is familiar with the latest technologies and protocols.
For More Articles: Desktopfeed.com